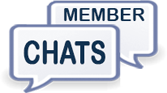 Our next MemberChat is
Oct. 22, 11:00 AM Eastern.
Rehearsal Techniques
with Beth Judd
GO HERE
for more information
Who should serve on the next national board of directors of the Handbell Musicians of America? Whoever it is, YOU will play a vital and essential role. Who are the board of directors? The board of directors consists of a president, president-elect and five at-large...
read more
Join us January 2017 for our College Ring-In, an event for college students and recent alumni. Three days of ringing under the direction of Michael Joy culminates in a public concert on the final evening.
read more
Pre-register now for National Seminar 2017 and lock-in the discounted registration fee of $350. You will also get priority event registration and be entered in a drawing to have the balance of your event registration fee waived.
read more
Membership in Handbell Musicians of America…
Gives you opportunities to connect and form life-long friendships with other handbell musicians.
Provides you with unparalleled access to opportunities for learning from the most innovative, talented and knowledgeable people in the art.
Makes you an integral part of an organization that is THE principal voice of the handbell/handchime art form and is dedicated to advancing the art through education, community and communication.
We can do together what no one can do alone.